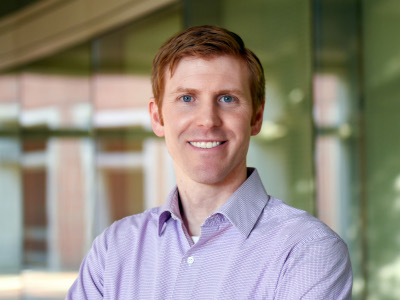 I am a Professor in the Department of Computer Science at NC State University, co-director of the Secure Computing Institute (SCI), and director of the Wolfpack Security and Privacy Research (WSPR) laboratory. I earned my Ph.D. and M.S. in Computer Science and Engineering from the Pennsylvania State University in 2011 and 2006, respectively, and my B.S. in Computer Engineering from Penn State in 2004.
My research studies the security of a wide range of systems, including mobile platforms, Internet of Things (IoT), networks, cloud and 5G infrastructure, and the software supply chain. I commonly apply a range of systems design, program analysis, and empirical studies to demonstrate how novel techniques and tools can improve the security of our computing systems. (Short Bio)
Quick Links
Warning!
August 2022: There are scam emails being sent to NC State students indicating that I am in pressing need for research assistants and asking responses via text message. If you are not communicating with my @ncsu.edu email address, it is likely a scam.
Contact Information
Office: 2240M Engineering Building II
Phone: (919) 513-7905
Email: whenck at ncsu.edu
Postal Mail

Department of Computer Science
EB2, Rm 2240M, Box 8206
North Carolina State University
Raleigh, NC 27695-8206, USA


Deliveries

3320 Engineering Building II
890 Oval Dr.
Raleigh, NC 27695-8206, USA

Virtual Office Hours (Fall 2022): Mondays 3-4pm (CSC/ECE 574) and Tuesdays 3-4pm (CSC 474) via Zoom (Waiting Room Enabled). If you are not in CSC 474 or CSC/ECE 574, please email me ahead of time.
Students
Current PhD Students
Past PhD Students
Recent Professional Activities
Secretary, 2022-present USENIX Association Board of Directors
Steering Committee, 2019-present USENIX Security Symposium
Associate Editor, 2020-present ACM Transactions on Privacy and Security (TOPS)
Department Editor, 2016-present IEEE Security and Privacy Magazine
Program Committee, 2023 USENIX Security Symposium
Program Committee, 2023 IEEE Symposium on Security and Privacy (Oakland)
Program Committee, 2023 ACM Conference on Security and Privacy in Wireless and Mobile Networks (WiSec)
Program Committee, 2022 ACM CCS Workshop on Software Supply Chain Offensive Research and Ecosystem Defenses (SCORED)
News
September 2, 2022: Our paper, Analysis of Payment Service Provider SDKs in Android has been accepted for publication at the 2022 Annual Computer Security Applications Conference (ACSAC).
August 1, 2022: We were awarded a $9M grant from the National Science Foundation for our SaTC Frontiers project titled "Enabling a Secure and Trustworthy Software Supply Chain".
June 8, 2022: We were awarded Best Student Paper at ACM SACMAT 2022 for our paper, Removing the Reliance on Perimeters for Security using Network Views.
May 16, 2022: I gave a keynote titled Reflections on a Decade of Mobile Security Research at ACM WiSec 2022.
April 9, 2022: Our paper, Removing the Reliance on Perimeters for Security using Network Views has been accepted for publication at the 2022 ACM Symposium on Access Control Models and Technologies (SACMAT).
Professional Highlights