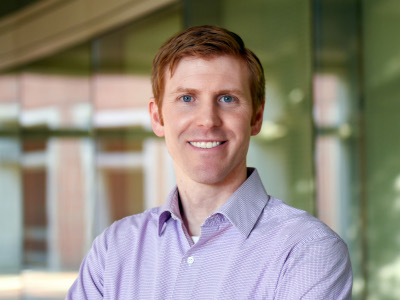 I am a Professor in the Department of Computer Science at NC State University, co-director of the Secure Computing Institute (SCI), and director of the Wolfpack Security and Privacy Research (WSPR) laboratory. I earned my Ph.D. and M.S. in Computer Science and Engineering from the Pennsylvania State University in 2011 and 2006, respectively, and my B.S. in Computer Engineering from Penn State in 2004.
My research investigates access control in emerging and complex systems such as those found in mobile platforms, Internet of Things (IoT), networks, and cloud infrastructure. These investigations include studying the need for access control through application analysis, the correctness of access control enforcement and policy, and the incorporation of new access control primitives. (Short Bio)
Quick Links
Contact Information
Office: 2240M Engineering Building II
Phone: (919) 513-7905
Email: whenck at ncsu.edu
Postal Mail

Department of Computer Science
EB2, Rm 2240M, Box 8206
North Carolina State University
Raleigh, NC 27695-8206, USA


Deliveries

3320 Engineering Building II
890 Oval Dr.
Raleigh, NC 27695-8206, USA

Office Hours (Fall 2021): Mondays, 4-5pm (Zoom - Waiting Room Enabled)
Students
Current PhD Students
Current Masters Students
Virgil English (expected 2022)
Past PhD Students
Recent Professional Activities
Director at Large, 2020-present USENIX Association Board of Directors
Steering Committee, 2019-present USENIX Security Symposium
Associate Editor, 2020-present ACM Transactions on Privacy and Security (TOPS)
Department Editor, 2016-present IEEE Security and Privacy Magazine
Program Committee, 2022 USENIX Security Symposium
Program Committee, 2022 ACM ASIA Conference on Computer and Communications Security (ASIACCS)
Program Committee, 2021 ACM Conference on Security and Privacy in Wireless and Mobile Networks (WiSec)
News
April 17, 2021: Our paper, SCIFFS: Enabling Secure Third-Party Security Analytics using Serverless Computing has been accepted for publication at the 2021 ACM Symposium on Access Control Models and Technologies (SACMAT).
February 12, 2021: Our paper, PolyScope: Multi-Policy Access Control Analysis to Compute Authorized Attack Operations in Android Systems has been accepted for publication at the 2021 USENIX Security Symposium.
December 22, 2020: Our paper, Role-Based Deception in Enterprise Networks, has been accepted for publication at the 2021 ACM Conference on Data and Application Security and Privacy (CODASPY).
November 9, 2020: I was named a October 2020 winner of the "The Carla Savage Award" in the Department of Computer Science at NC State.
November 5, 2020: TaintDroid received the SIGOPS Hall of Fame Award!
Professional Highlights